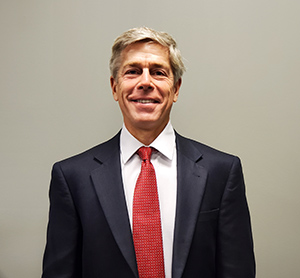 David McDaniel is the principal and founder of Integra Land Company and brings with him over 35 years of land development and construction business experience. This experience and working knowledge benefits Integra and its partners wherever specialty development opportunities are sought.
He graduated in 1984 with a B.A. in Economics and Political Science from Duke University. In 1985, McDaniel was a Financial Analyst for Security Pacific Mortgage Corporation in Denver. McDaniel was soon hired by Linpro, a real estate development company headquartered in Philadelphia, with offices in Denver, as a Commercial Leasing Agent.
Prior to forming Integra Land Company, he was a Partner and the Director of Development for Contravest, a multifamily development and construction company located in Lake Mary, Florida, and President and Qualifier of the ContraVest construction entities.
David McDaniel began his career with ContraVest in Tucson, Arizona in 1986 as a Construction Superintendent. He advanced quickly and was soon named Vice President of Construction. In 1993, he was promoted to President of ContraVest's newly developed Construction Company, a separate entity of the parent company. In 1997, McDaniel became a partner in ContraVest and its related corporations.
He is proud to call Lake Mary, FL home and has been living there with his wife, Cristy, for over 30 years. They have 4 grown children, 3 of whom work with David and Cristy at Integra Land Company , and 1 grandchild.
References available upon request.