By Anjali Fluker – Associate Managing Editor, Orlando Business Journal
Feb 3, 2016, 12:38pm EST
https://www.bizjournals.com/orlando/blog/2016/02/subcontractors-wanted-for-new-apartments-in.html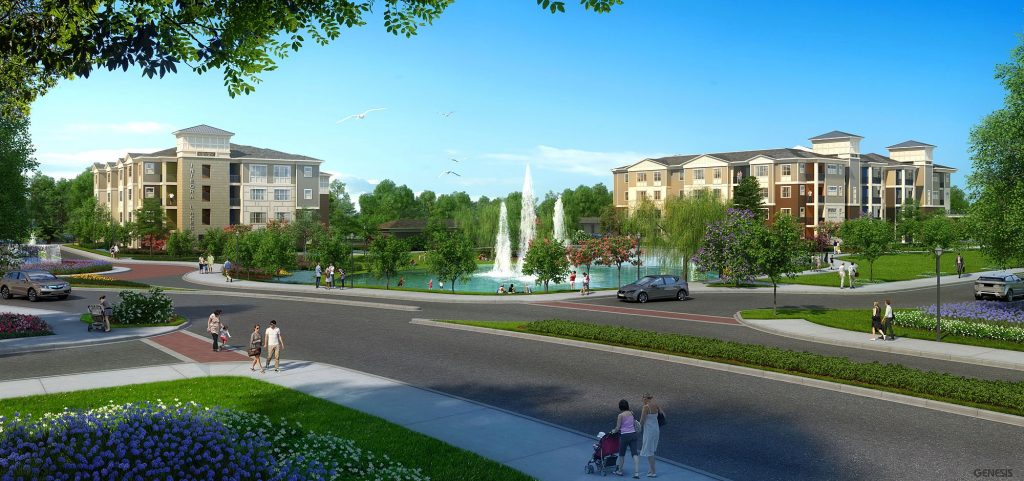 Work is now underway on two new Central Florida apartment complexes being developed by Lake Mary-based Integra Land Co. — and those wanting a piece of the construction work still have some opportunities.
Jacksonville-based general contractor LandSouth Construction is seeking subcontractors for the two projects: the $19.4 million, 203-unit Integra Lakes at Concord Village in Casselberry, and the $24 million, 264-unit Integra Sands apartments in Daytona Beach.
Together, the two projects will create more than 400 temporary construction jobs, while also providing more housing options in two desirable, growing Central Florida communities.
Subcontracting firms interested in working on the projects can email bids for Integra Lakes at Concord Village to Jason Cromer at jcromer@landsouth.com, and send bids for Integra Sands to project manager Mario Ibanez at mibanez@landsouth.com.
Integra Lakes at Concord Village on U.S. Highway 17-92 will include four buildings with one-, two- and three-bedroom units along with a clubhouse, garages, man-made lakes and walking paths. Winter Park-based ACi Inc. is the project architect.
The apartment complex is the residential part of Casselberry's $34 million Lake Concord Park mixed-use development, which will include lakefront restaurants and retail, as previously reported by Orlando Business Journal.
Meanwhile, Integra Sands near Interstate 95 and LPGA Boulevard — close to the massive new 234-acre Tomoka Town Center retail complex now in the works — is a gated apartment community featuring six four-story buildings and five two-story carriage houses. Amenities will include a resort-style clubhouse, swimming pool, dog park, outdoor patio and barbecue pavilion, fitness center and game room.
Integra Land bought the nearly 15-acre site for about $2.4 million in December from Daytona Beach-based Consolidated Tomoka Land Co. (NYSE: CTO), as OBJ previously reported. Maitland-based Charlan Brock & Associates Inc. is the project architect.