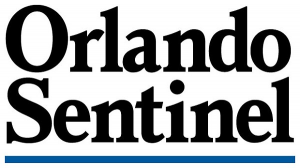 https://www.orlandosentinel.com/news/os-xpm-2013-02-11-os-casselberry-development-lake-concord-20130211-story.html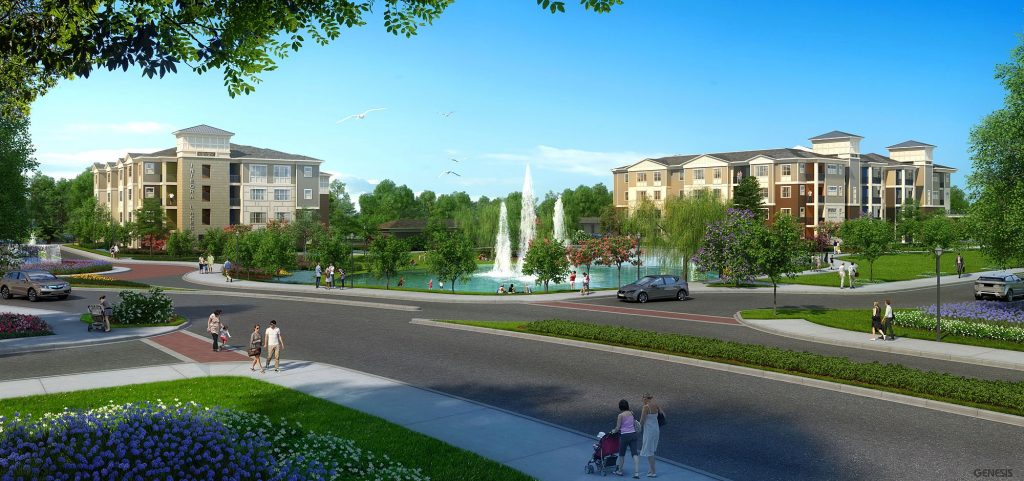 Casselberry doesn't have a distinct downtown like Winter Park's or Winter Garden's, so it's planning another way to lure shoppers and diners: creating a "city center" from the ground up.
City commissioners hope to transform a stretch of land along U.S. Highway 17-92 near Lake Concord into a walkable "village" with more than 200 apartments, trails, restaurants and shops.
The project, which is in its early stages and may not take shape for at least 18 months, is meant to coincide with the construction of a new flyover bridge at 17-92 and State Road 436. Once completed by the end of 2014, the $81 million flyover will bring motorists on 17-92 to the site of the proposed city center.
Two developers — Casto of Columbus, Ohio, and Integra Land Co. of Lake Mary — have been chosen to develop up to 25 acres of land that is owned by the city and surrounds City Hall and Lake Concord Park. The proposed development may include several four-story apartment buildings, stores and up to four restaurants, said Casto representative Paul Rutledge.
The city and the developers haven't yet agreed on a sale price for the land, but City Manager Randy Newlon said he doesn't expect to recover the $7 million the city paid for it.
"It's not worth what it was," Newlon said.
A city center could stimulate growth and help counter Casselberry's image as a place full of strip malls and strip clubs, Newlon said. "We hope that people will rediscover Casselberry."
For years, Casselberry was a hub for adult entertainment venues and X-rated bookstores. Twenty years ago, more than half a dozen strip clubs operated near the intersection of 17-92 and 436. But a ban on all-nude dancing in 1998 led to the closing of several clubs, and today only one remains.
The city's image also has been softened by the transformation of Lake Concord Park into a home for jazz concerts and food-truck events. The city-center project could further that "rebranding," Newlon said.
The concept isn't new in Central Florida. Two other Seminole County developments in recent years — Uptown Altamonte and Winter Springs Town Center — were built to create a downtown feel in the middle of the suburbs.
By most accounts, Uptown Altamonte, with its proximity to Cranes Roost Park in Altamonte Springs, has been a success, attracting more than 35 eateries and stores. But the Winter Springs Town Center has struggled to become a destination. The 700 hotel rooms and amphitheater envisioned have yet to be built.
Michigan State University Professor Wayne Beyea, who teaches urban planning, said that city-center projects, which incorporate a design philosophy known as "placemaking," can revitalize a community. "People will go to a place if it's special," he said.
Developments that mimic vibrant, walkable urban communities are especially attractive to professionals ages 25 to 35 — a highly desirable demographic for growing cities.
Redeveloping the area has been part of the city's plans for years. In 2004, Casselberry bought 15 acres south of City Hall for redevelopment. The next year, bought 2 acres on Lake Concord near the police headquarters and demolished a strip club called Cabaret Internationale.
The city also owns a lot now occupied by Black's Auto and a vacant parcel across 17-92 near the entrance of the Target shopping center. In all, the city paid almost $7 million for property that begins at Community United Methodist Church and extends north to Home Depot.
City commissioners have entertained several proposals to develop the land, including a bike shop, a jazz café and a nursing school, but all have fallen through. One proposal involved the city's giving a prominent chef almost $1 million to open a restaurant. The deal fizzled when Chef Keith Keogh was unable to raise an additional $2.5 million from other investors.
Casselberry's latest public-private partnership is different, however, because this time the city created a list of guiding principles and then sought developers willing to meet them, Rutledge said. "This is a unified effort."
jbusdeker@tribune.com or 407-420-6226